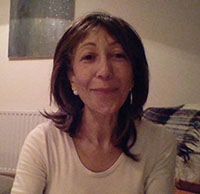 Hello, I'm Nancy.
I'm a Consultant Clinical Psychologist who works in the NHS as well as in private practice. I specialise in working with adults who are adjusting to changes in their physical health and the impact that can have emotionally. In particular, I specialise in working with people who have been, or are, impacted by cancer.
In the NHS I lead a Peritoneal Malignancy Psychology Service. This includes providing psychological support for a rare cancer called Pseudomyxoma Peritonei.
I became a psychologist specialising in physical health for very personal reasons. Most of my close family members have experienced cancer, so I saw first hand the impact and responses that this diagnosis can bring. I saw too the importance of being respected during this experience and the difference it can make to have the space to work out how you want to cope.
I took a degree in psychology with a special interest in bereavement and went on to the clinical doctorate where I wrote my thesis on older women's experience of being diagnosed with breast cancer. I have specialised in working with people dealing with cancer ever since.
Please take a look around my website to learn more about my services and how I might be able to be of help for you.
Nancy kindly offered to see me online at short notice following my recent cancer diagnosis. I joined the session and was welcomed with a warm and friendly smile which instantly put me at ease. Nancy gave me a safe space to talk about what I'd been through and she normalised and validated how I was feeling. Nancy also told me about some practical tips to help me prepare for chemotherapy and we spoke about strategies to help me stay grounded in the present moment (and not get caught up in the many unhelpful "What Ifs"). I would definitely meet with Nancy again and I recommend her to anyone seeking support through such a difficult time.